10 Lessons From Dhoni | Inspiration From Dhoni | Motivation From Dhoni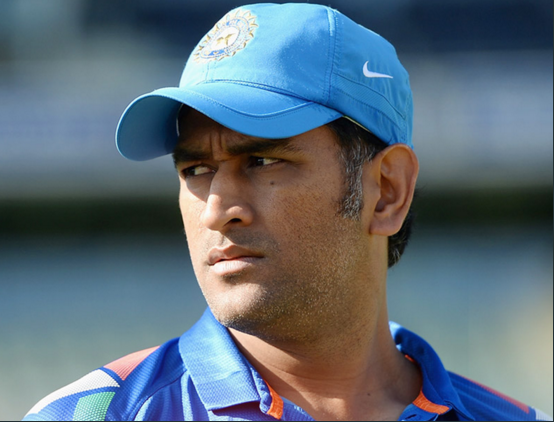 M.S. Dhoni
Born on July 7, 1981 at Ranchi, Jharkhand, India
Full Name: Mahendra Singh Dhoni
Popular by names like Mahi, Captain Cool
Learning From Dhoni , Inspiration From Dhoni, Motivation From Dhoni
What we can learn from Him – Inspiring Lessons
One of the best Captain of Indian Cricket Team who won so many championships and not to forget, The World Cup.
He is an arsenal of variant skills  to learn from. Everyone of us can learn so many things from him whether a businessman, an employee, a student, sportsman, anyone.
Let's see what we can learn from Dhoni.
Qualities, Inspiration, Motivation from Dhoni
Be Cool
No matter what the situation is, he's been always cool.
One should be calm and be cool in tough situations. This gives belief in team to perform better.
Decision Making
Tough situations, Conscious Decision – Dhoni is well known for his best Decision making   in tough situations. Offcourse, we all have seen him taking good decisions.
Take initiatives
We all have seen that in tougher situations, Dhoni lead his team effectively and took initiatives to won the matches.
Trust your Team
Dhoni always shown a trust in his team members. That we saw when he gave a ball, in crucial situations, to the bowlers who was smashed in initial overs and it really did wonders for the team.
Accept Failures, Plan for Next
He always accepted his failures and came up with best performances with his team in next matches.
We all can learn from him to Accept our failures, Work on it and Move Ahead.
Handling Criticism
Dhoni handled criticism very well whether it is from his team, friends or press media. And that made him great and lovable by all.
We should stay calm and talk sensibly whether it's a success, failure or criticism.
Let work speak, not the words.
Be Sensible and Confident
Whatever the situation is, be sensible and confident enough to face it. Being confident doesn't mean that one is always right. It's just be sensible, logical in decision making.
Success Handling
Dhoni's success – everyone knows it. He won so many matches, championships and The  World Cup.
He is a star and famous all over. But he's been grounded, calm and cool. Success never let him move away from his goals. He's been insulated to his environment to be focussed on goals and achieving them.
Agility
One of the aspect we should learn from him. He is versatile to play any format of the game.
In our life, we should be agile and versatile to handle any situation.
Leadership – Keep Moving
He's been a great Leader for his team. He always lead the team from front and took tough decisions in favor of the team.
Whatever everyone says, praise, criticise, with you or not… Keep Moving. Your hard work always pays.
BE THOUGHTFUL, SENSIBLE AND ACTION ORIENTED
We all keep learning from him always. Whether it's about Life Lessons, Motivational Lessons, Inspiring Lessons or Management Lessons.
With that tought… this is all from vlogboard.
Take Care, Keep Moving, Be Cool